BibleView Window Options Icons
Topic: How do I show the BibleView Window Options Icons (at left)
By David Cox
BibleView Window Options Icons. When using theWord, at times you accidentally press a wrong combination of keys, and you are left with something you don't want. I have been using theWord working in a Bible, and all of sudden the entire left-hand icons disappear on me, well actually, I pressed the wrong keys and they disappeared on me.
For most things with theWord you can go to the main menu at the top, and you can search there for turning something on or off. But in this particular case, you will need to know how to do this while you have the Bibleview window in particular active. Then it is very easy.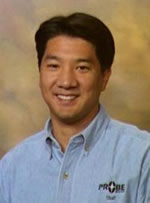 Zukeran A Compilation of articles on the Cults is a compilation of 21 articles on the different cults and cultism in general. These articles are from Probe.org, and are excellent short articles on different points (unbiblical positions of the cults) for your study and understanding.
Zukeran Articles on the Cults theWord format.
Zukeran Articles on the Cults PDF format
Zukeran Articles on the Cults Mysword format.
Tip: So if you do not see the left-hand menu Icons in your BibleView. If this is the case, then press Ctrl+T to toggle it on/off or hide/show.
Note that YOU MUST FIRST CLICK IN THE BIBLEVIEW WINDOW TO MAKE IT ACTIVE or this won't work.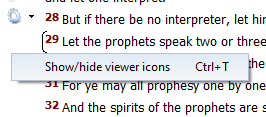 See the image below (icons on left ) for an example of a BibleView Window with this icon column.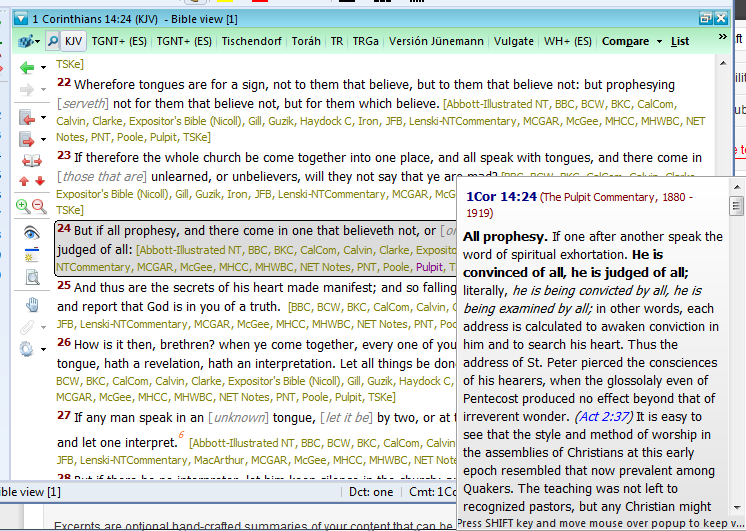 Help Tutorial by Paul Chapman
Paul gives us an overview of how to use the left-hand icons in the Bible View window.  He explains several of the icons and what each one does.
More Articles from this Category