TheWord Tutorial » 02 Basic, Bible Window, Keyboard Short-Cut Keys, Problem Resolution, Tips & Tricks » How do I show the BibleView Window Options Icons (at left)
Note:
 You may not see the left hand menu Icons in your BibleView. If this is the case, then press Ctrl+T to toggle it on/off or hide/show. Note that YOU MUST FIRST CLICK IN THE BIBLEVIEW WINDOW TO MAKE IT ACTIVE or this won't work.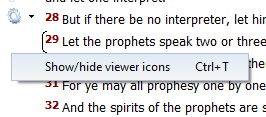 See the image below (icons on left ) for an example of a BibleView Window with this icon column.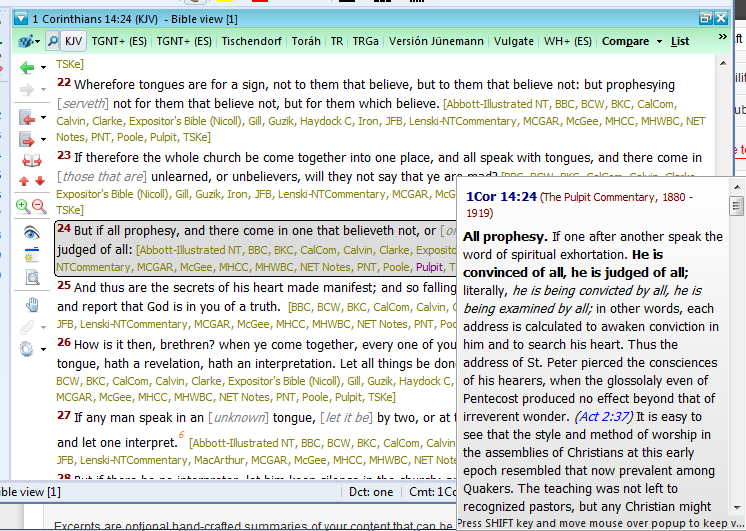 The New International Version Bible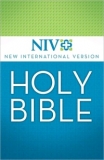 PRODUCT HIGHLIGHTS: Includes more than 100,000 cross-references, translator's notes, passage headings, parallel passages, word of Jesus in red, poetry and prose text indentation
DESCRIPTION The NIV is a highly accurate and smooth-reading version of the Bible in modern English. It has the largest library of printed and electronic support material of any modern translation. The translation itself strikes a balance between a word-for-word and thought-for-thought philosophy, for the best representation of the intent of the original languages in today's language.

Filed under: 02 Basic, Bible Window, Keyboard Short-Cut Keys, Problem Resolution, Tips & Tricks