TheWord Tutorial » 02 Basic, Bible Window, Keyboard Short-Cut Keys, Problem Resolution, Tips & Tricks » How do I show the BibleView Window Options Icons (at left)
Note:
 You may not see the left hand menu Icons in your BibleView. If this is the case, then press Ctrl+T to toggle it on/off or hide/show. Note that YOU MUST FIRST CLICK IN THE BIBLEVIEW WINDOW TO MAKE IT ACTIVE or this won't work.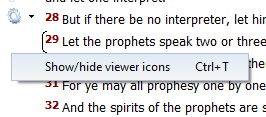 See the image below (icons on left ) for an example of a BibleView Window with this icon column.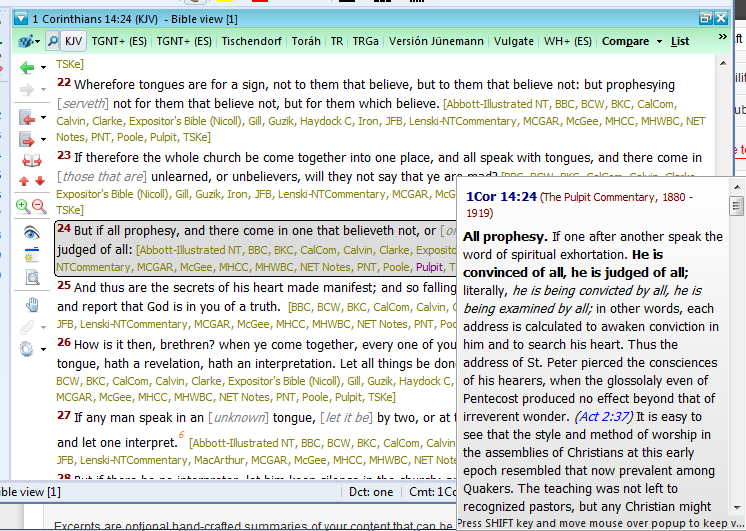 The New King James Version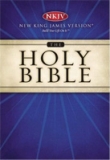 PRODUCT HIGHLIGHTS: Includes: Includes footnotes, cross-references, paragraphs and poetry indentions, red letters, passage headings
DESCRIPTION The New King James Version is a total update of the 1611 King James Version, also known as the "Authorized Version." Every attempt has been made to maintain the beauty of the original version while updating the English grammar to contemporary style and usage. The result is much better "readability." It is noteworthy that the NKJV is one of the few modern translations still based on the "Western" or "Byzantine" manuscript tradition.

Filed under: 02 Basic, Bible Window, Keyboard Short-Cut Keys, Problem Resolution, Tips & Tricks