TheWord Tutorial » 02 Basic, Bible Window, Keyboard Short-Cut Keys, Problem Resolution, Tips & Tricks » How do I show the BibleView Window Options Icons (at left)
Note:
 You may not see the left hand menu Icons in your BibleView. If this is the case, then press Ctrl+T to toggle it on/off or hide/show. Note that YOU MUST FIRST CLICK IN THE BIBLEVIEW WINDOW TO MAKE IT ACTIVE or this won't work.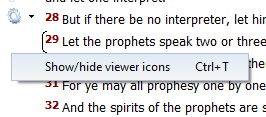 See the image below (icons on left ) for an example of a BibleView Window with this icon column.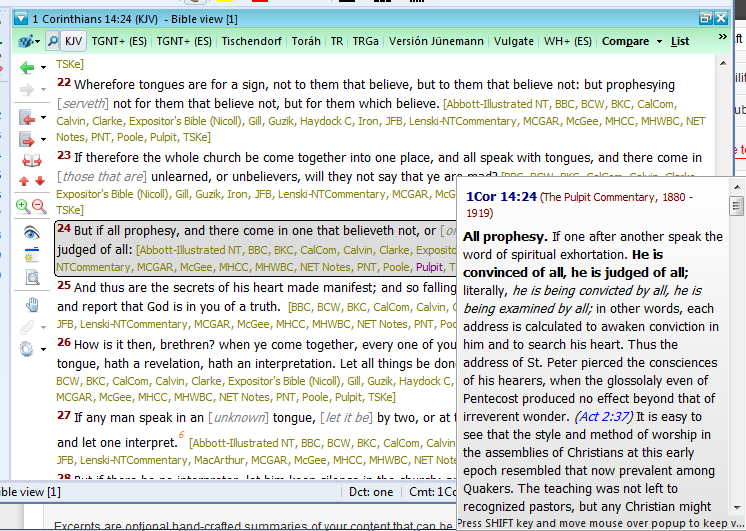 Good News Translation in Today's English Version with Apocrypha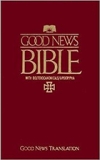 DESCRIPTION
The GNT (also known as Today's English Version or Good News Bible) was one of the first meaning-based (or functional equivalent) translations of the Bible into English. It was originally published in 1976, then it was revised in 1992. The GNT presents the message of the Bible in a level of English that is common to most of the English-speaking world. The GNT is still used widely in youth Bible study groups and in less formal worship services. A very contemporary translation that is designed to be easy to read for those who are not familiar with the Bible. Also known as the Good News Bible, this translation of the Bible follows a dynamic equivalence theory of translation. Published in 1966, revised in 1992.
go to download page
.
Filed under: 02 Basic, Bible Window, Keyboard Short-Cut Keys, Problem Resolution, Tips & Tricks