TheWord Tutorial » 02 Basic, Bible Window, Keyboard Short-Cut Keys, Problem Resolution, Tips & Tricks » How do I show the BibleView Window Options Icons (at left)
Note:
 You may not see the left hand menu Icons in your BibleView. If this is the case, then press Ctrl+T to toggle it on/off or hide/show. Note that YOU MUST FIRST CLICK IN THE BIBLEVIEW WINDOW TO MAKE IT ACTIVE or this won't work.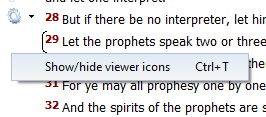 See the image below (icons on left ) for an example of a BibleView Window with this icon column.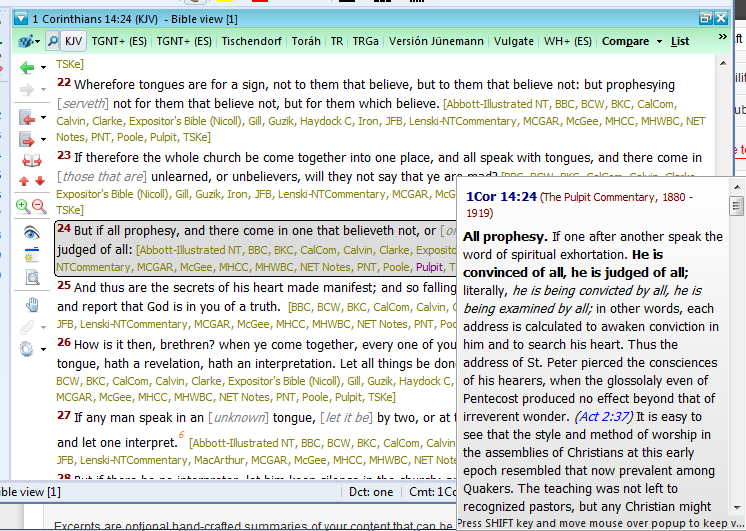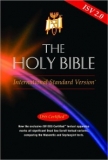 DESCRIPTION The ISV is a totally new work translated directly from the original languages of Scripture and derived from no other English translation.
The ISV was produced by Bible scholars who believe that "All Scripture is inspired by God and is useful for teaching, for reproof, for correction, and for training in righteousness." (2 Timothy 3:16 ISV) It takes advantage not only of the most ancient manuscripts available, but also of the most recent archaeological discoveries. The ISV is the first English Bible conceived, designed, translated, and formatted primarily for a computer-literate generation. It is being produced entirely in a computer aided media (CAM) format.The ISV is Sensitive to Poetic Literary Forms in the Original Text. It treats subtle nuances of the original texts with special care. For example, several passages of the Bible appear to have been rendered in poetic form when first penned by their authors. The ISV has meticulously crafted these original passages as true poems—thus communicating a sense of their original literary form as well as translating the original intent of the New Testament author.
The ISV is a Literal-Idiomatic Translation.

Filed under: 02 Basic, Bible Window, Keyboard Short-Cut Keys, Problem Resolution, Tips & Tricks