TheWord Tutorial » 02 Basic, Bible Window, Keyboard Short-Cut Keys, Problem Resolution, Tips & Tricks » How do I show the BibleView Window Options Icons (at left)
Note:
 You may not see the left hand menu Icons in your BibleView. If this is the case, then press Ctrl+T to toggle it on/off or hide/show. Note that YOU MUST FIRST CLICK IN THE BIBLEVIEW WINDOW TO MAKE IT ACTIVE or this won't work.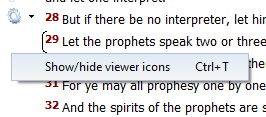 See the image below (icons on left ) for an example of a BibleView Window with this icon column.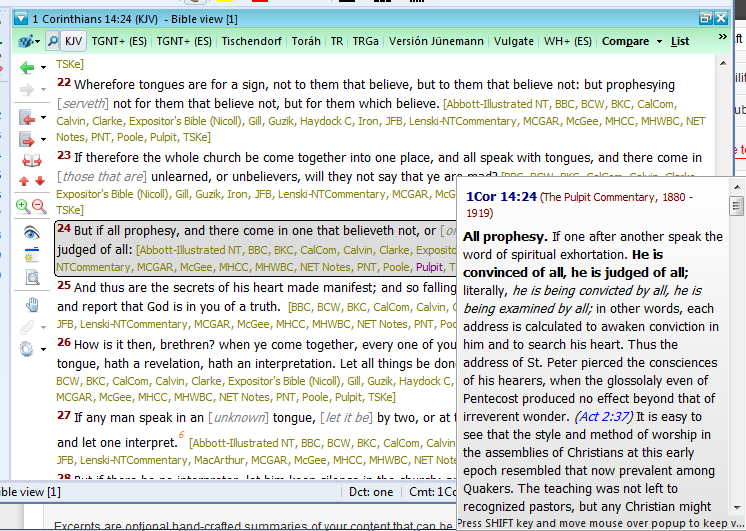 Amplified Bible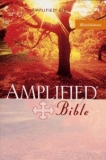 DESCRIPTION The first complete Bible produced by The Lockman Foundation was the Amplified Bible. The Amplified Bible is a translation that, by using synonyms and definitions, both explains and expands the meaning of words in the text by placing amplification in parentheses and brackets and after key words or phrases. This unique system of translation allows the reader to more completely grasp the meaning of the words as they were understood in the original languages. Through multiple expressions, fuller and more revealing appreciation is given to the divine message as the original text legitimately permits.
The Amplified Bible is free of personal interpretation and is independent of denominational prejudice. It is a translation from the accepted Hebrew, Aramaic, and Greek manuscripts into literary English. It is based on the American Standard Version of 1901, Rudolph Kittel's Biblia Hebraica, the Greek text of Westcott and Hort, and the 23rd edition of the Nestle Greek New Testament as well as the best Hebrew and Greek lexicons available at the time. Cognate languages, the Dead Sea Scrolls, and other Greek works were also consulted. The Septuagint and other versions were compared for interpretation of textual differences. In completing the Amplified Bible, translators made a determined effort to keep, as far as possible, the familiar wording of the earlier versions, and especially the feeling of the ancient Book.

Filed under: 02 Basic, Bible Window, Keyboard Short-Cut Keys, Problem Resolution, Tips & Tricks