BibleView Window Options Icons
BibleView Window Options Icons. When using theWord, at times you accidentally press a wrong combination of keys, and you are left with something you don't want. I have been using theWord working in a Bible, and all of sudden the entire left hand icons disappear on me, well actually, I pressed the wrong keys and they disappeared on me.
For most things with theWord you can go to the main menu at the top, and you can search there for turning something on or off. But in this particular case, you will need to know how to do this while you have the Bibleview window in particular active. Then it is very easy.
Tip: So if you do not see the left hand menu Icons in your BibleView. If this is the case, then press Ctrl+T to toggle it on/off or hide/show.
Note that YOU MUST FIRST CLICK IN THE BIBLEVIEW WINDOW TO MAKE IT ACTIVE or this won't work.
---
65+ Works on Trusting the Bible
Also included are works on Higher Criticism
Read online -
David Cox (bibleresourcelibrary)
's
60+ PDF/html works on Higher Criticism and Trusting the Bible (an index page) 5 Books on Higher Criticism, 8 Books on the Bible is Trustworthy (DeHaan, Copeland, Stott, Moody Sermons, etc.). Articles by J. Vernon McGee, Carm.org, RaptureReady.com, Krejcir (Apologetics author), Charlie Campbell (very good, a lot), Norma Geisler, J.C. Ryle "Was the Bible inspired by God and if so to what extent?", MacArthur, Chuck Colson, John Piper, etc.
---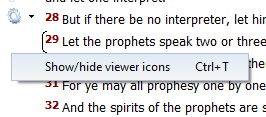 See the image below (icons on left ) for an example of a BibleView Window with this icon column.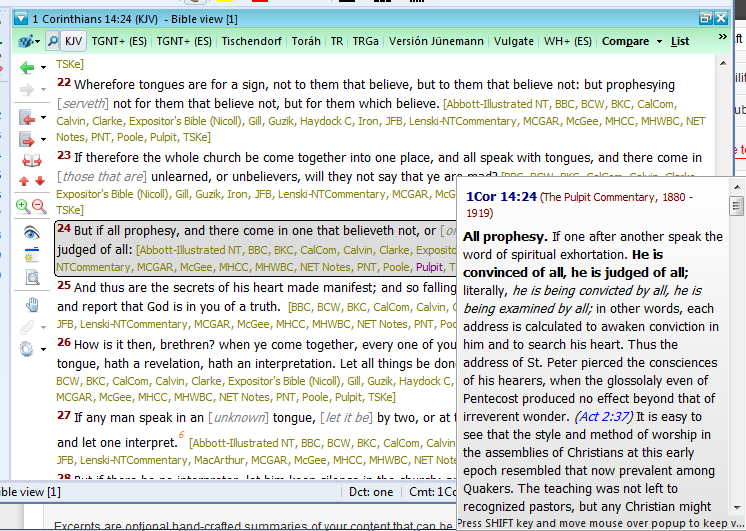 [dfads params='groups=79&limit=1′]