TheWord Tutorial » Entries tagged with "Wordsmith"
July 26th, 2021 | Comments Off on Removing Broken lines from Text
Removing Broken lines from Text is a WordSmith class on how to remove broken lines, linefeeds before a sentence punctuation (.?!) The cause of this situation (when you create a theWord module) is usually because you copied and pasted text from the Internet (a page in html format). While the problem is extremely common, the solution (apart from going through the text by hand and fixing everything) is not very readily seen (and I have looked). … Read entire article »
Filed under: 04 Expert, Module Creation
More Good Posts

Organize your WorkFlow with Total Commander
This is my recommendation for this Windows File Explorer replacement program. I give it a 10 of 10 stars recommendation.
My Review of Total Commander
Ads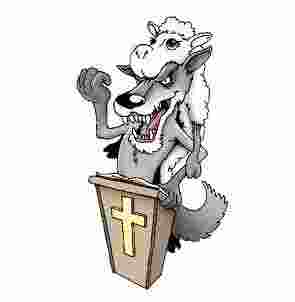 Discerning a Wolf in Sheep's Clothing from a Man of God
Read this article by Pastor Cox on discerning a wolf pretending to be a man of God. Some of the sections are
1. What are we looking for?,
2. Christ was humble and meek and mild, 1Timothy Requirements,
3. Good signs (Committment and self-sacrifice, be a fruit tester, be skillful and truthful expositor of God's Word, a good father),
4. What are bad marks? (miracles and wonders, willful dictators, false prophets like mutton, hypocritical and Two-faced)
Read article
Please donate on sidebar to help support this website.