TheWord Tutorial » Entries tagged with "uninstall"
April 8th, 2019 | Comments Off on How to uninstall modules
How to uninstall modules By David Cox Question: I have many modules installed and they are showing up double, so how do I uninstall extra modules in theWord. First of all, let's get some things straight. What theWord presents to you in the book module selector bar is what the module layout set has. There may or may not be multiple copies of the book in your installation. When you setup a Module Layout Set (See How to Make Module Sets), you need to first click "Clear Tree" before you make a new module set, or you risk having some modules show up twice. This needs to be checked first. … Read entire article »
Filed under: 02 Basic, Installation, Problem Resolution
More Good Posts
291484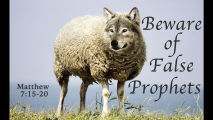 Identifying a False Prophet (updated)
Contents
1. How to Identify a False Prophet
2. How to Figure out when you got a Wolf by the Tail
3. Purpose of these studies
4, We can discern a false prophet by:
---His fruit - What he does or produces by his life and ministry.
---His methods - How he does what he does.
---His Character - What he is, or what is in his heart (as seen by the outworking of his life).
5. Final Exhortation
6, More Posts on False Prophets
7, More Posts on Spiritual Abuse and Cults
This index page has links to more than 30+ studies on false prophets and cults, spiritual abuse.
By Pastor David Cox email: [email protected]
Ads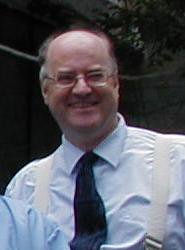 Pray for Pastor Cox' Ministry
The webmaster of this website is David Cox. He is a missionary to Mexico City since 1983. He has started 3 churches, and turned over 2 to national leadership. He is an old fashioned Gospel preacher, and practices the New Testament Christian faith. His main ministry is simply witnessing every week in the street, and gathering the converts into a local church where they are discipled and go out to do the work. Pastor Cox is a fundamentalist Baptist preacher, and stands against compromise and the evangelical "drift". Over the years Pastor Cox has put a lot of his sermons online, and written tracts, books, and Sunday School lessons to help people, offering these things for free from the Internet. But all of this costs, and Pastor Cox' support was never that much to begin with, and over the years, some of his supporting churches have closed, and others have had a change of leadership and direction, and they have stopped supporting him. If you would like to partner with pastor Cox in reaching Mexico and the world, please follow the links here to go to his donation page. Every little bit helps. In today's mixed up world, many individuals give more than churches! You may send checks to his oversight church in Orlando Florida (
see donation page
), or you may give gifts via Paypal (if you have that, or you can use any credit or debit card to pay via Paypal). My Paypal email to identify me is
[email protected]
. Please consider a small donation every couple of months to his work. He is able to do what he does by 100% donations of God's people to God's work. Please pray for this ministry, because pray works miracles. God will bless and provide if God's people sincerely pray.
Go to donation page
- for postal address and check addressing instructions. See our
missionary video presentation
Click here
Paypal Monthly Subscription Option
- If you have Paypal and want to send money to our ministry on a monthly basis, please select one of the options below. Note: Go into your paypal to cancel this at any time. Email me at
[email protected]
if you want something different.