More Good Posts
Bullinger Bible Commentary from Companion Bible.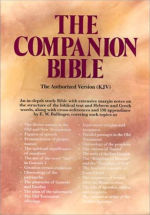 This is an excellent Brethren commentary on every verse of the Bible with some notes on each book of the Bible. clear here
Ads

New theWord Dictionary Posts/Modules
Hebrew/Greek Synonym Dictionary is a dictionary module showing the Hebrew to English or Greek to English root words.