Morton's Enhanced Treasury of Scripture Knowledge
By David Cox
This module is highly recommended as a gold module, one that you cannot do without. It is a cross reference work.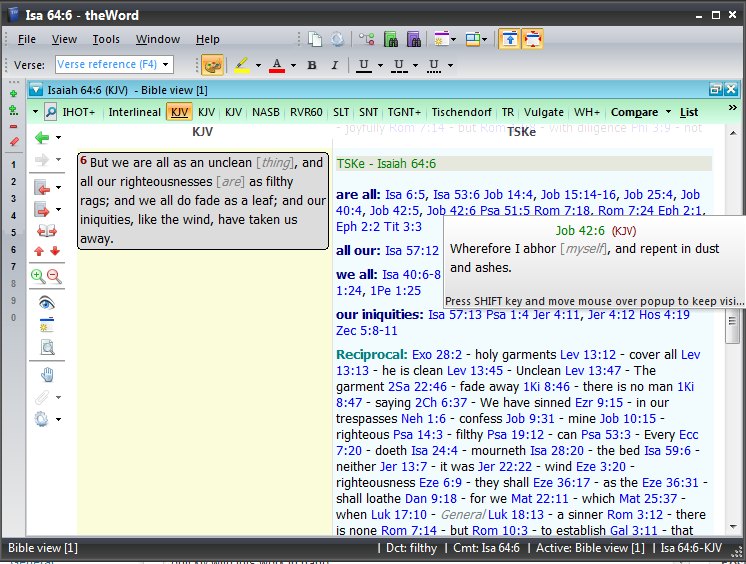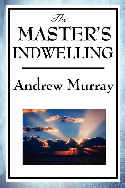 Murray Andrew Master's Indwelling is a 13 chapter work on how the Christian's relationship with Our Lord Jesus Christ should be. Chapters are... Carnal Christians, The Self Life, Waiting on God, Entrance into Rest, the Kingdom First, Christ our Life, Christ's Humility our Salvation, Complete Surrender, Dead with Christ, Joy in the Holy Ghost, Triumph of Faith, Source of Power in Prayer, That God may be all in all.
Downloads
PDF: Murray Andrew Master's Indwelling.
theWord: Murray Andrew Master's Indwelling.
MySword: Murray Andrew Master's Indwelling.
eSword: Murray Andrew Master's Indwelling.
How to Get it
Download: Morton Enhanced Treasury of Scripture Knowledge
---


---
Cost
Free
Contents-Background
This is technically a commentary module because it's arrangement of information is to have Cross-References arranged by Bible passage.
The History of this book is interesting. I won't repost all the information on the download page of the module, but it is worthy of reading through it. Basically, a fellow in the 1800s working in a Christian publishing house made a book out of a Cross Reference Bible (popular at the time), which didn't have that particular Bible version, just the cross-references. It went over well with the general Christian public. Since it went well, and that publishing house had several other cross-reference editions, he combined them all into the next version of his book.
R.A. Torrey came along after that, realized the great value in that work, and highly recommended it in his ministry, and thereafter Torrey's name was attached to it.
Timothy Morton came along relatively recently (in the 2000s) and enhanced it with even more cross-references. Today it is approaching 700,000 cross-references.
Why and How to Use it
I would add my two cents here as a highly recommended work to have and use in Bible study. For sermon and Sunday School preparation, I think that a Bible, a Concordance, and this work would be my three indispensable reference works.
I make sermons weekly, and most weeks it runs between 1-2 Sunday school lessons, Wednesday prayer meeting, and Sunday AM and PM services, and sometimes a Men's Prayer Breakfast on Saturday mornings. Quite literally, if you have a text or passage of Scripture and this work, you can chase down cross-references by just mousing over them, reading them, and adding them if good, and you can flesh out a sermon or study very quickly with this work in hand.
I would recommend that it be a regular resource to check when studying a passage. There is a world of information that can be gained by just checking the cross-references of a verse you are studying. It is excellent for quickly seeing relationships with other parallel concepts in your passage and other places in the Bible. It is not inspired, but it does open the rest of the Bible to you that references what you are dealing with at the moment.
How to Set it up in TheWord
Basically, you can use it in one of two ways…
Method 1 – Open it in a BookView window…
Method 2 – Open it beside or below the text in a BibleView window…
To use it in method 2, you will need to open a BibleView window, and then click the Bible text in that window, and then Ctrl+O. Choose inline commentaries, and select "Show inline Commentaries", and then select the "TSKe" commentaries.
TIP: Sometimes this inline commentary "gets in the way", so you will want to remember the keyboard shortcut to remove it and restore it. These work only when the highlight is in the Bible Window (click the Bible text in the BibleView window).
Remove it – N
Below Verse – C
Beside Verse – T