More Good Posts

New theWord Dictionary Posts/Modules
Hebrew/Greek Synonym Dictionary is a dictionary module showing the Hebrew to English or Greek to English root words.
Ads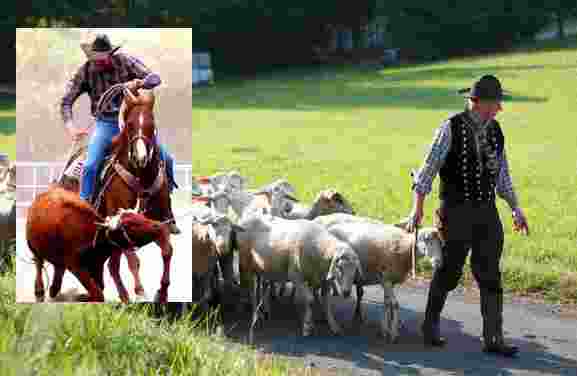 Cowboys versus Shepherds
CH51 Cowboys versus Shepherds
Read thistract by Pastor Cox contrasting pastors that think they are cowboys, versus pastors that think they are shepherds of God's flock
In this tract Pastor Cox explains the difference in leadership style in the two ways of thinking. This tracts defines the difference in leadership styles, the good and the bad, within the work of God.
Sections:
The Difference is in the Leaderhsip Style
The Motive: Love of God, or Love of One's Self
How to Move and Motive Animals
How to Relate to Sheep
--Cowboy - Indifference
--Shepherd - Love
The Difference is also in the Nature of the Animals.
Sheep are loyal to their Pastor
Messenger Worship
Have you ever wondered why God used the illustration of a shepherd, rather than that of a cowboy? The reason lies in their differences. Their way of dealing with the animals is distinct. They reflect character differences that God wants to teach us. Lordship is an issue in leadership, and shepherds are humble examples rather than high exalted lords (like cowboys sitting high on tall horses). Shepherds are examples that cause a following. Cowboys push, prode, hurt, and only through that get anything done.
Read the Tract CH51
Please donate on sidebar to help support this website.