More Good Posts

Keeping a Missionary Travel Log
Keeping a Missionary Travel Log (for Missionaries) is simply a record of where you and every member of your family have been over the years. 
Why and How of a Travel Log
Ads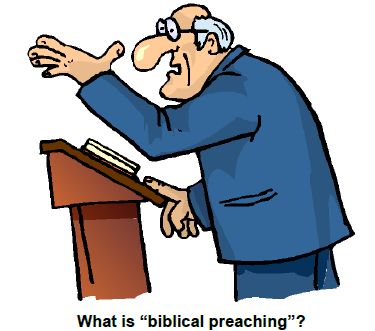 What's the difference between sheep and goats?
Tract: ch39 What should we preach?
This tract outlines what is the difference between "good preaching" and "bad preaching" from scriptural texts so that we have the authority of God on it.
Sections:
What is biblical preaching?
Wholesome Doctrine
Good Doctrine produces Piety
Bad doctrine and preaching
Strong Reproof
Preaching to Entertain
Beneficial Preaching
We cannot identify "good preaching" if we do not understand the purpose and vocation of the preacher... The very words of God are to be explained such that the will of God is understood by repeating these words, explaining them, and insisting on them as our obligation. The lack of use of explicit (read aloud, exposit, and illustrate) Scripture makes for bad preaching...It is understood that the majority of people hearing a sermon do not want to be rebuked, but this is exactly what "good preaching" does.
Please support our tract ministry by donating on the tract website (see sidebar). Because of your donations we can offer these tracts online, and for free.
Read the Tract: ch39 What should we preach?
Please donate on sidebar to help support this website.