TheWord Tutorial » 04 Expert, Commentaries, Module Creation, Youtube Video » Using the Commentary Template
Class Objective:
To master how to use the Commentary Module Template.
What is the Commentary Module Template?
Suppose you want to be adverturous and make a commentary on the entire Bible. Truly you are getting yourself into a big projector that will in best cases scenarios take you a long time. Few people will want to do that from the start of making modules. What most people (probably wisely) will do is to select say Martin Luther's commentary on Galatians, and make that into a commentary module.
Okay, as things are, TW will let you individually type in each chapter and verse of Galatians, and if you start with that, you will probably spend an entire day doing that. You could populate the entire commentary using the Options above the Module Topics window, but that would give you all 66 books of the Bible.
What you want is a fast way to make just all the chapters and verses of Galatians. Costas has made provision for that for you.
Go to this page on the official theWord website
http://www.theword.net/index.php?article.tools&l=english
In the bottom page of this page under the heading, "Utility modules used for creating content, debugging, etc." you will see some template files, click and download the tpl.cmt.twm.zip. This is a sample commentary module pre-populated, but completely blank. You will need to close theWord, and unzip this module and copy it to your theWord folder.
NICNT: The Epistle to the Romans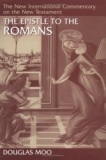 DESCRIPTION Paul's letter to the Romans has been called "the quintessence and perfection of saving doctrine." Perhaps the most challenging and thoroughly doctrinal book of the entire New Testament, Romans deals with many issues that are basic to Christian theology and practice. In this volume respected New Testament scholar Douglas J. Moo provides a superb study of Paul's letter to the Roman Christians and restates the enduring message of Romans for Christians today.
Based on the English text but bringing into the discussion the underlying Greek at every point, this commentary focuses both on theological meaning and on contemporary significance. Moo contributes to the continuing debate regarding Paul's teaching on such issues as Jewish law and the relationship between Jews and Gentiles in the people of God. He also critically interacts with "the new perspective on Paul," highlights Romans's emphasis on "practical divinity," and traces the theme of gospel throughout the epistle.
Setting up theWord to use the Commentary Template
What we want to do now is to set up theWord with two bookview modules. If you have only one open, press F12 in theWord. You should now have two open. Open your commentary in one window and the Commentary template in the other, select the book(s) of the Bible you want in your commentary in the commentary template, and drag and drop into your commentary. That's it! Very easy!
Watch the video below to see how we do this from scratch. The entire process is probably less than 1 minute.
——-
IVP Bible Background Commentary, Old Testament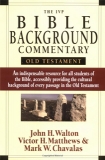 DESCRIPTION One-of-a-kind commentary on the cultural background of the Pentateuch, Includes a glossary of historical terms, ancient peoples, texts and inscriptions, Maps and charts of important historical resources, Expanded explanations of significant background issues, Introductory essays on each book of the Old Testament.

Filed under: 04 Expert, Commentaries, Module Creation, Youtube Video · Tags: commentary, module creation, template, theWord