TheWord Tutorial » 02 Basic, Bible Window, Commentaries » Using Commentary Links
Class Objective:
To study through a portion of Scripture in the BibleView Window, using commentary links popups to lookup various commentaries on specific verses.
So what we are going to do in this class is to simply go over how to use the Commentary Links in the BibleView window. To use this feature of theWord, you will first need to open a BibleView window. Another requirement here, you will need to download some commentaries to use with this feature.
Go to my module site, www.twmodules.com to the bookshelf page (http://www.twmodules.com/module-lists/), and there I have a dozen list pages with commentaries to download.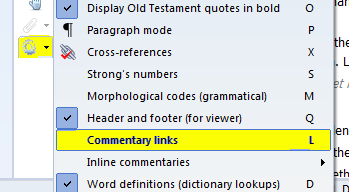 To quickly do this, in the left hand column of the BibleView Window (press F11 to open a BibleView window if one is not open), and then at the bottom of the left hand menu of icons, click on the wheel or cog (BibeView Window Options). Go down to Commentary Links, and click it.
A shortcut for this is to click in the BibleView window, and press "L" (no control, no shift, no alt keys, just "L"). This toggles the commentary links on and off.
Note: You may not see the left hand menu Icons in your BibleView. If this is the case, then press Ctrl+T to toggle it on/off or hide/show.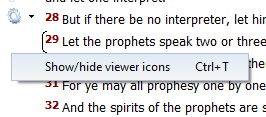 What you should be seeing now is your BibleView window with a bunch of links under each verse, something like this…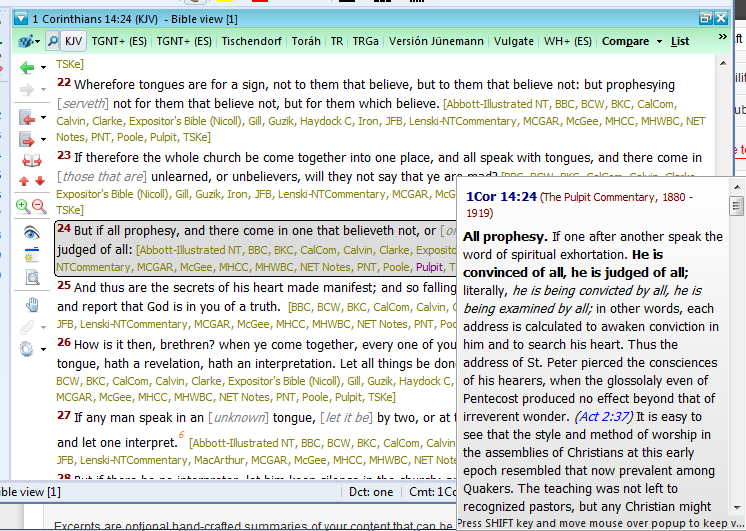 Again you will note that this doesn't work if you don't have commentaries installed. Moreover, it isn't worth much if you don't have GOOD COMMENTARIES installed, so go to my site and download some.
In the image above, you will see a passage of 1Corinthians 14 with the commentary links in yellow-grey. Passing the mouse over them will get the popup. If you have problems reading the entire contents of the popup, press shift and click in the popup window and now you can scroll it if it is more than what appears on screen.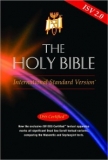 DESCRIPTION The ISV is a totally new work translated directly from the original languages of Scripture and derived from no other English translation.
The ISV was produced by Bible scholars who believe that "All Scripture is inspired by God and is useful for teaching, for reproof, for correction, and for training in righteousness." (2 Timothy 3:16 ISV) It takes advantage not only of the most ancient manuscripts available, but also of the most recent archaeological discoveries. The ISV is the first English Bible conceived, designed, translated, and formatted primarily for a computer-literate generation. It is being produced entirely in a computer aided media (CAM) format.The ISV is Sensitive to Poetic Literary Forms in the Original Text. It treats subtle nuances of the original texts with special care. For example, several passages of the Bible appear to have been rendered in poetic form when first penned by their authors. The ISV has meticulously crafted these original passages as true poems—thus communicating a sense of their original literary form as well as translating the original intent of the New Testament author.
The ISV is a Literal-Idiomatic Translation.
IVP Bible Background Commentary, New Testament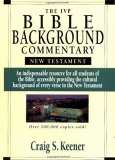 DESCRIPTION 1995 Christianity Today Book of the Year, Covers every verse of the New Testament, Includes a glossary of historical terms, ancient people, texts and inscriptions, Expanded explanations of background issues, Named by the R. C. Ryan Center for Biblical Studies as one of the Best Tools for Preaching and Teaching, Named as one of the 850 Books for Biblical Expositors by the Master's Seminary, Named one of the Best 100 Christian Books Ever Written by Frank Viola.
YouTube Video of this function
This video is like 1 minute long, so watch it. It is all very simple. Have fun!

Filed under: 02 Basic, Bible Window, Commentaries